MTV announced a new category for the Video Music Awards (VMAs); and it is the intriguing "Best Metaverse Performance" category. The nominees include international acts like BTS, Ariana Grande, and BLACKPINK among others. The move came after MTV realized that most of the artists are now opting for a new channel – the metaverse – to connect with their audience of fans and enthusiasts on a global scale.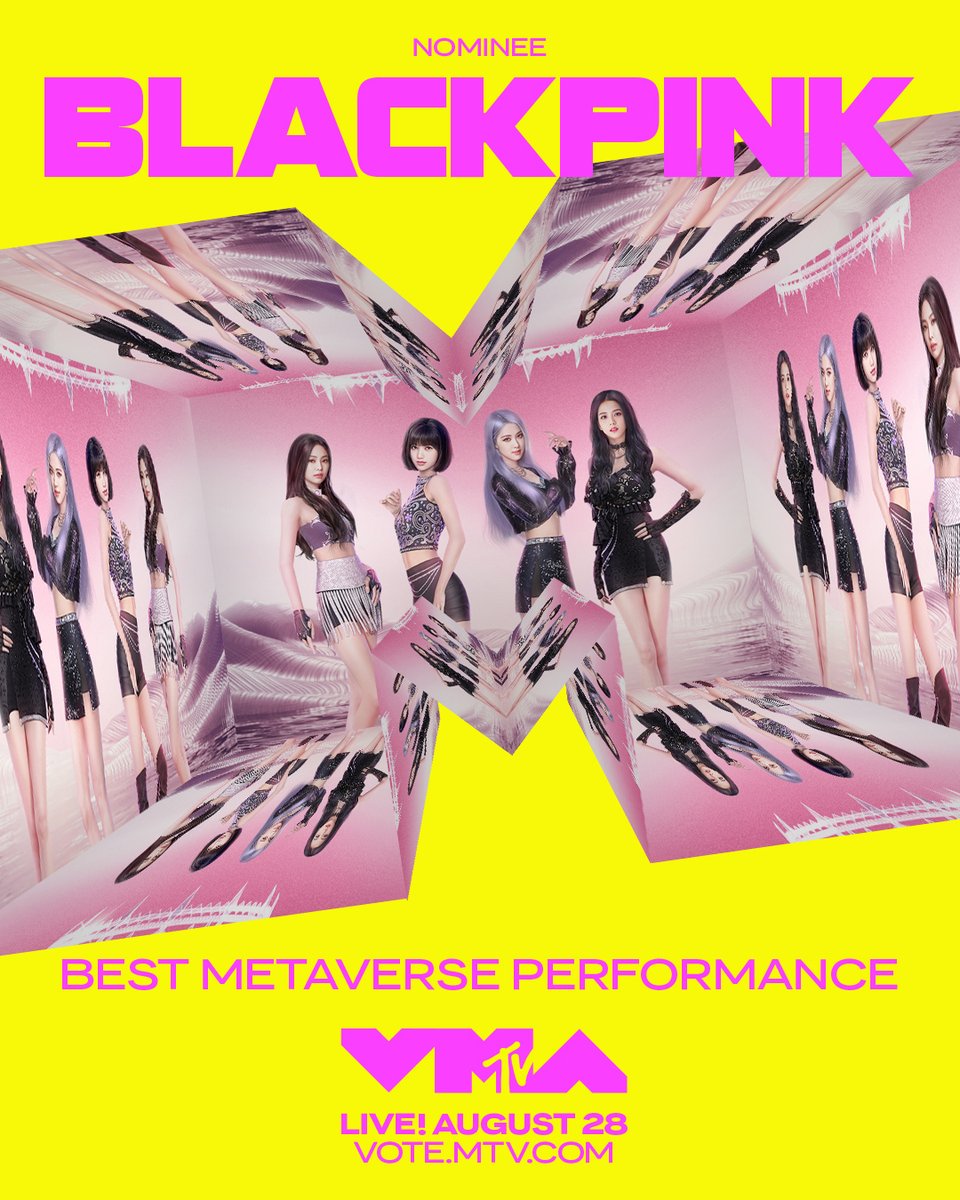 The world of music is growing considerably with more diversification brought in by nascent technologies. This year's edition will consist of the first-ever "Best Metaverse Performance" category.
"Best Metaverse Performance" MTV Category Overview
The six nominees are BLACKPINK, BTS, Ariana Grande, Justin Bieber, Charlie XCX, and Twenty One Pilots. So far, it seems like it is going to be a fandom battle royale between two of K-pop's largest groups: BLACKPINK and BTS.
BTS are nominated for their YouTube ESCAPE2021 performance that featured Minecraft avatars of the BTS members. On the other end, BLACKPINK is nominated for the group's recent collaboration with PUBG Mobile.
Based on the statement by an MTV spokesperson:
"We saw the opportunity to highlight and honour some of the best, most impactful executions of this — and celebrate artists who have found creative ways to use these spaces — which led to the addition of 'Best Metaverse Performance' category this year."
What Do Industry Experts Have To Say?
Dubit is one of the biggest developers of musical experiences in the metaverse. The firm created metaverse awards show parties for the BRITs and Grammys in 2022, and a concert for one of the VMA-nominated artists. Roblox's former music director Jon Vlassopulos recently joined Dubit in the capacity of a board member.
The CEO of Dubit, Matthew Warneford, commented on the inclusion of metaverse performances in various award shows:
"It's fantastic that MTV has recognized the explosion of musical metaverse experiences by giving them their own VMAs category."
He continued:
"While the pandemic may have accelerated the growth of virtual concerts in part out of necessity, it's very clear we are witnessing a permanent shift. The metaverse, with its ability to provide massive, open experiences for anyone, anywhere, is an ideal space to connect artists, fans, and brands in ways that have never been possible before."
In this context, the VMAs' new "Best Metaverse Performance" comes after the web3 initiatives undertaken by the other awards ceremonies. Earlier in 2022, the BRIT Awards dropped their first NFT collection.
The Country Music Association (CMA) also unveiled a one-of-a-kind drop last year to celebrate the 55th Annual CMA Awards. It is now safe to state that metaverse ventures like that by MTV will become more common in the coming years.
With such developments, more and more artists will come into the metaverse space which, in turn, will help in the mainstream adoption of NFTs and other products that come with the metaverse.